A journey beyond Arctic Circle
Bodø is located in northern Norway more than 1,000 km (621 miles) from the capital, Oslo. From the beginning of June to the beginning of July, a special phenomenon occurs, "the midnight sun", in fact, the days come and go without the sun setting. This is in this city, very close to the North Pole, that leaves in April 2019, a vacuum cleaner Val'Air.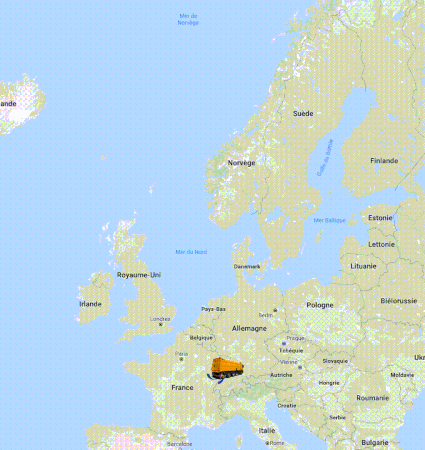 2 860 km (1 777 miles) is the distance from Bodø to Val'air manufacturing plants. A long trip for this sweeper which crosses three countries before arrival.
46 driving-hour by road and sea to finally reach north of Norway to Bodø. Our machine has been needed Several days to reach our client's workshop in Nordland County.
15 m3 is the capacity of the waste tank of this sweeper, it transports up to 5800 liters of water. Designed entirely in stainless steel, it is equipped with a high-pressure cleaning system located at the rear of the vehicle, useful for the stripping of roads after winter. The interior of the cab is specially designed to improve the ergonomic and use to various vehicle options. Its speed of movement as well as its level of performance is an asset in this region which requires quickly working over short periods.
This export to Norway is possible thanks to our partner in the country, Sandhaug Co.